Professional Portfolio for Photographers
Share your work in the most effective manner, Publish, share and distribute with minimal fuzz. We have created this product keeping photographers in mind.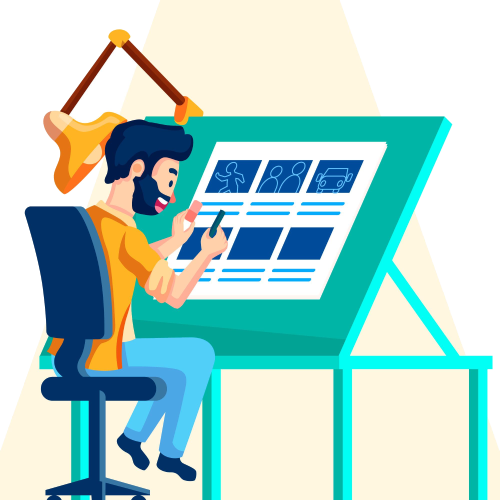 Catalog for Freelance Photographers Watch it in action below
Quick turnaround. Get your portfolio published in 24 hours.
Complete insight into who all are viewing your portfolio.
Share unlimited copies with no additional cost.
Professional design, interface and interaction.
Secures your work from getting copied.
Powerful promotion with direct integration into Social networks
Serves as your portfolio as well as your websites.
Cost effective catalog for freelance photographers
Portfolio Catalog Features

Secured Viewer
– Secure your work from being stolen. Password protected access that you can share with the intended audience only.
– Photographs cannot be downloaded and only viewed in the viewer.

Powerful Promotion
– With full social media integration use the power of networking and let your existing customers act as your army of marketers.
– Every time they share the work you did for them, with their friends and family they get to know about you.

Monetize your Work
– Apart from gaining new work, let your prospective clients purchase images from your collection and charge them a usage fees.
– You work for years have that collection you are proud of. Go one step further and make money any additional images that you don't mind using in their work.

Audio Video Advertisement
– Optimize your portfolio by utilizing rich media content such as audio and video where ever you want in the portfolio.
– This would give a whole new dimension and keep your prospective clients glued to your work eventually bringing more and more business.

Customizable Look & Feel
We can customize the entire the look & feel of your portfolio matching your preferences and liking.

Any Device Support
Your portfolio can be viewed any device where it is a PC or a mobile or a tablet.

Gain Insight
– Know from where people are viewing your portfolio, how often have they looked at it, for how long and using which device.
– These are just few insights that you get with our product. Knowing your customers helps you in fine tuning your efforts and deliver what they want.

Digital Albums
– Compliment your photo albums and earn additional revenues and new customers by selling a digital version (with your branding) of the printed photo album you did for your clients.
– They are going to absolutely love it as they can then share their album with others easily which as of now cannot be done with a printed photo album.

It can be used as Website
Simple. Fast. Efficient. Your portfolio can be used as your website. No need of extra work.
It's time to move forward – GO DIGITAL!
It is cumbersome to publish and manage a professional portfolio which attracts new customers.
It is not possible to know if your prospective clients are looking at your work or not.
It is not easy to share portfolio.
It is time consuming to promote your work.
There are no cost effective options that do it all.